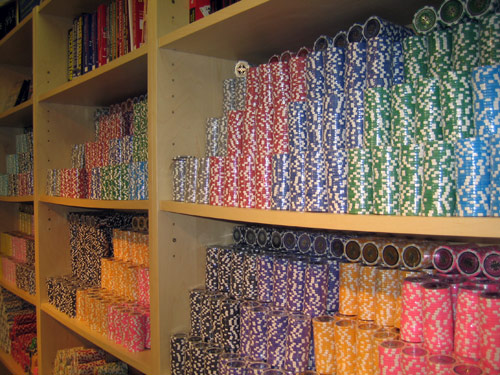 The first thing you will notice when entering this UK-based website for gambling products is their claim to be the largest selection in the UK. They certainly have more than I've seen in plenty of places.
Personalised poker ships caught my eye as soon as the main page loaded in. Please visit best online casinos that payout usa and make money.



Everyone likes having their own personalized goods and here you can get your chips made specifically for you. The site offers various different types of chips for you to customize. The prices are a little higher than many chip sets available on the market, but that's the cost of personalizing something for your very own collection.
Poker-shop.co.uk seems to focus on allowing the consumer to create their very own set. They've got nearly customizable everything, which is a major selling point in many markets. If you'd like to get a little more than just chips, they've also got personalized sets, all complete with aluminum case and everything.
Continuing the trend, purchasers can get their own customized poker tables. Or you can opt to go the more traditional route and purchase a folding or legged table for your gaming needs. Why not impress your friends though? However, these are the most expensive tables I have seen in my searches for good gambling goods.
Some range from a few hundred to almost one thousand in cost. That's no easy amount of money to drop all at once. Poker-chips.co.uk accepts a wide variety of payment methods much like UK casino Bet365.

Allowing interested parties to purchase using Visa, MasterCard, Maestro and more. You'll have plenty of options to get your very own gaming goods. Hosting your own Poker tournament? This site offers you the opportunity to hire directors and dealers for scheduled amounts of time. Something I have never seen from a gambling goods website. They've really gone all out to supply the UK with everything they need in the Poker world.